Wishes in Pen: Chrysanthemums in August (Demo)
A downloadable game for Windows, macOS, Linux, and Android

Meeting you seemed nothing more than just a passing phase to me.
But as the colors slowly drain from the leaves under our feet and rain turns into snow, I find myself drawn to you.
So then why, as we get closer… As we fall in love… Do your eyes tell such a sad tale?
Now on Kickstarter (Back this project now!): http://kck.st/2OhoJ0j
---

On that fateful night, little did you know that a simple wish and a careless "yes" would turn your entire world upside down.
The reality you once knew has been replaced with one you've only seen in games and movies…
The only difference?
You're the character and life is the player.
As time slowly ticks down to the pivotal choice you'll have to make, will you be able to survive the in-betweens? And can you say goodbye to the ones who matter most?
---
From Lunaniere, a brand new subsidiary of Afterthought Studios, comes a 40-hour long epic of a girl from modern Tokyo who has slipped back in time and right into the end of an era, just in time to witness the fall of the Tokugawa Shogunate and the war that followed in its wake.
With lives, her survival, and her heart at stake, will this 21st-century city girl ever find a way back?
Experience romance and intrigue in the time of the legendary Boshin War through Lunaniere's immersive writing, artwork, and soundtrack!
---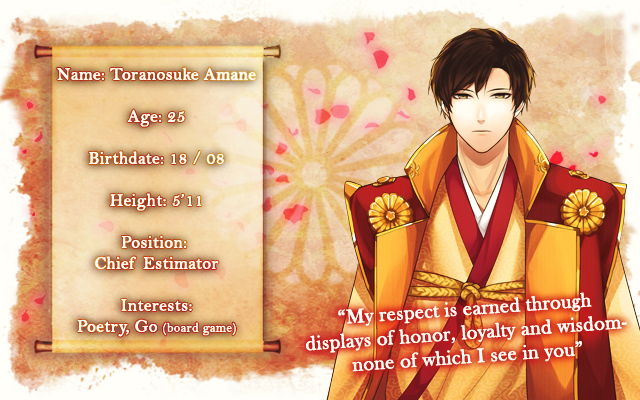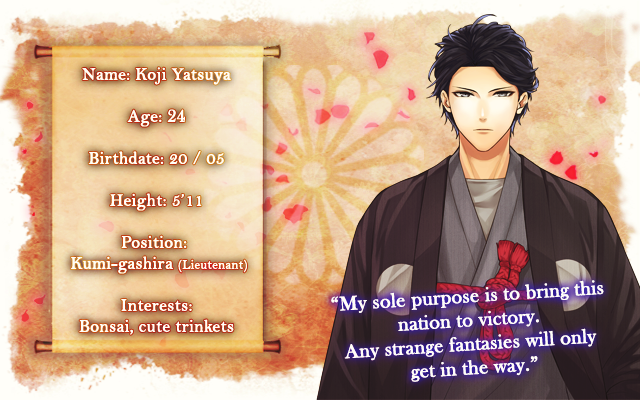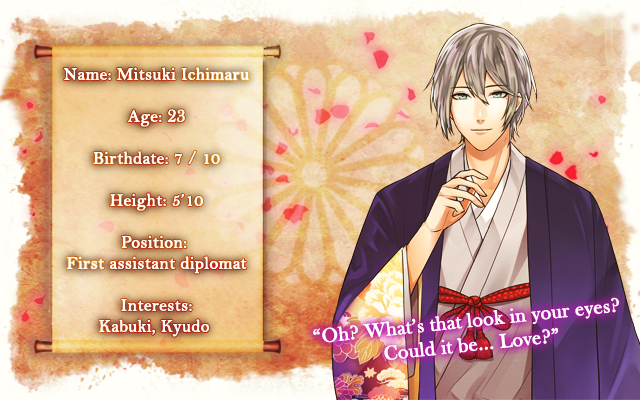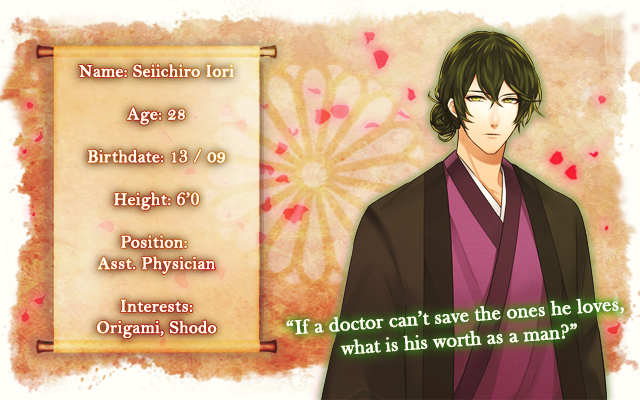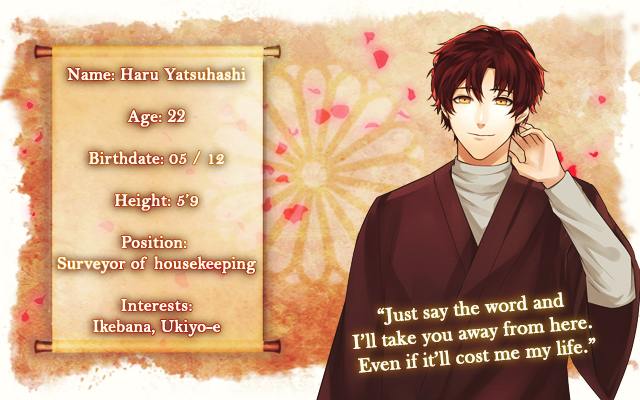 Choose your MC's look
As well as naming your character, you'll have three different sprites to choose from! Two of the possible MC designs are modeled after the likeness of real life cosplayers, Rea Kami and Etsuko.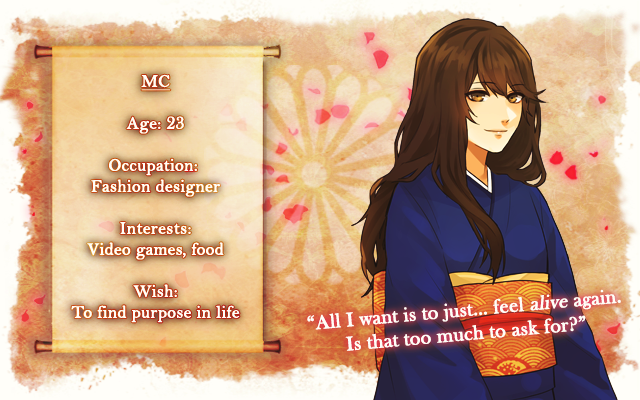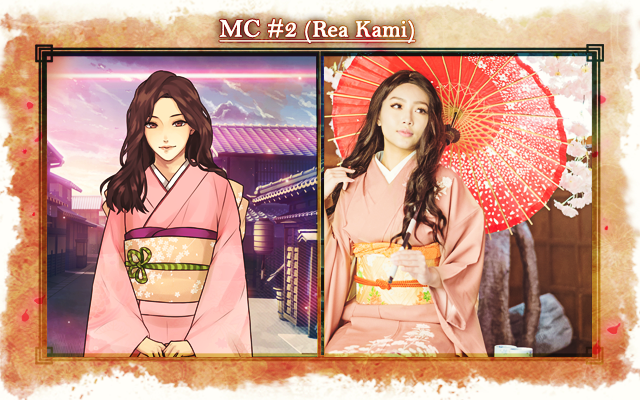 Animated Sprites
Bringing the world of Wishes in Pen to life for you with memorable characters, plot, and designs is our primary goal - so we decided to take it one step further with animated sprites and background art! We promised you a visual novel and we intend to deliver, in every sense of the genre!
Animated Backgrounds
The little touches to a visual novel are what really lend it a personalized appeal. Knowing this, we have taken the effort to animate all of our background art. Watch the video below— a playlist consisting of three different backgrounds— and see for yourself!
Gorgeous OST
Of course, it's only fitting that a story set in such a culturally rich period of Japanese history would have the music to reflect it. The soundrack of Wishes in Pen: Chrysanthemums in August is composed by THEM3 Studios, which also worked on the critically acclaimed When Our Journey Ends.
40 hours of immersive gameplay
With graphics you won't want to take your eyes off of and music to set the mood just right, allow yourself to become engrossed in 40 hours worth of story, including differing text based on the decisions you make, with over 3 possible endings per route! (NOTE: The choices/endings could be counted as their own feature)
Facebook: facebook.com/lunaniere
Twitter: @lunaniere
Tumblr: https://www.tumblr.com/blog/lunaniereofficial
Now on Kickstarter: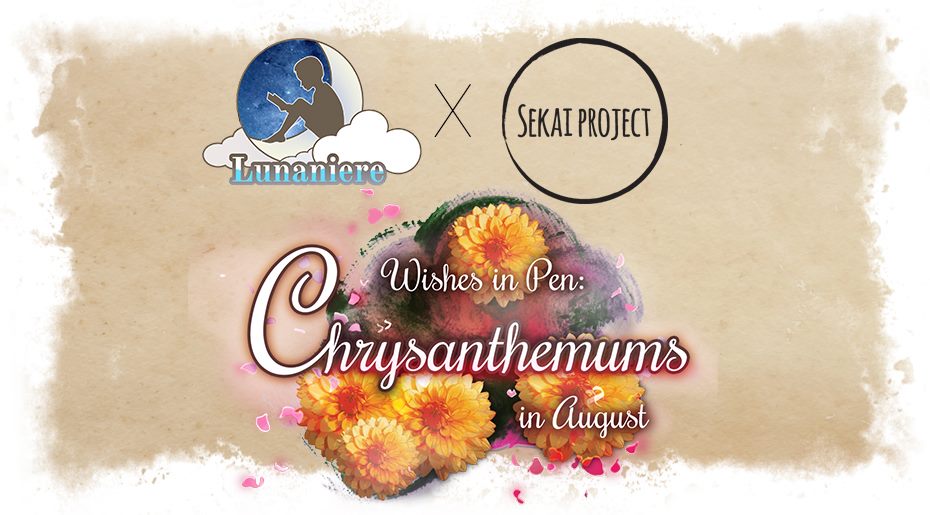 Download